Put away the herbicide and hire herbivores! Goats and sheep are an effective, cost efficient, and sustainable method to get your landscape back under control. Our goats and sheep have munched weeds in Richmond City Parks, Stone Brewery, University of Richmond, Lewis Ginter Botanical Garden, Evergreen Historic Cemetery, and yards of many dozens of homes around RVA.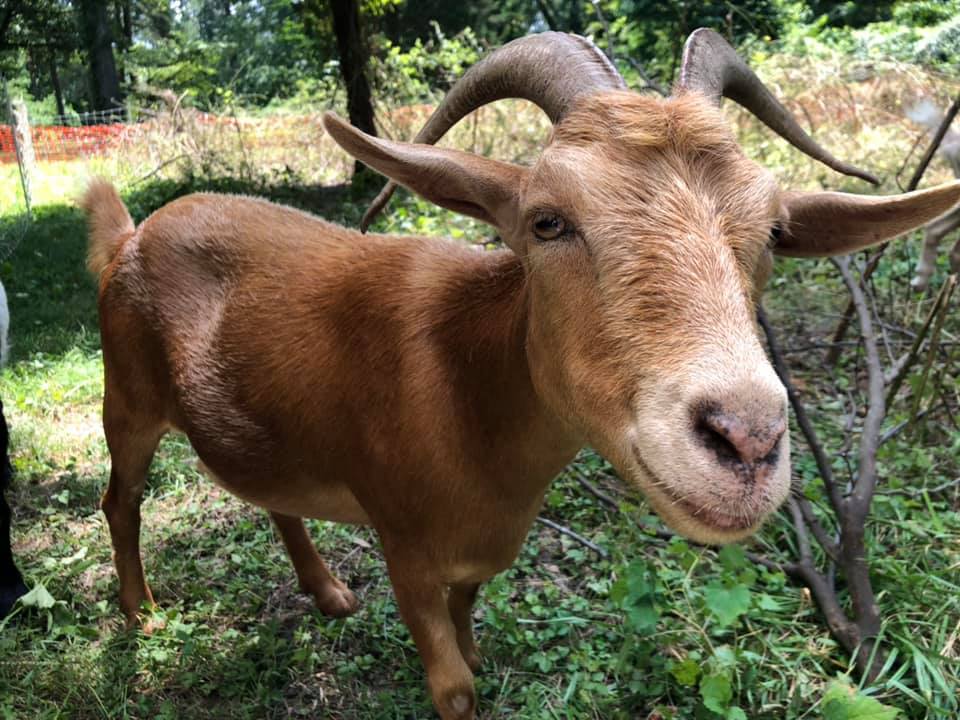 "These goats have done a spectacular job cleaning up all the invasive, viney plants that were threatening the health of many trees on my wooded lots. They work fast and happily and are fun to have around!"

– Beth Jasper, Client
"Our property is looking better than ever thanks to RVA Goats that started the process by removing the ivy, honeysuckle and brambles. So much better and no environmental hazards from having those friendly goats around for a week."

– Mary Hobbs, Client
Want to hear more about RVA Goats? Read about our stories in the local news.